TIB #42: How I came up with a holistic vision that supports my dream life as a solopreneur.
Are you tired of feeling stuck and lacking direction in your solopreneur journey? Do you feel like you're constantly putting out fires instead of building a business that supports your dream life?
This was me just over 2 years ago. Excited to be starting my own journey as a freelancer/solopreneur. I was so looking forward to being able to work on my own terms, spend more time with the family and have a more balanced life.
So, I got to work. Build a website, start finding clients, learn how to do the accounting basics, etc etc.
​
Soon, I was completely swamped by all the (new to me) things I had to learn and do. While I was enjoying the work, it was also a far cry from what I had imagined it would be.
I started to wonder why I got into this in the first place. That's when I decided to come up with a "holistic vision" for myself. One that would help me set the direction for years to come, and provided a helpful hand when making decisions along the way. One where my work would integrate neatly with the rest of my life in a way that I would work as much as I can, while prioritizing time with the family and other non-work activities.
I noticed many solopreneurs are dealing with similar challenges, so I'm sharing my (simplified) method so that others may benefit from it hopefully.
A solid holistic life vision helps to achieve a nice balance between work and personal life. You'll be a lot less overwhelmed, have less stress, because you know what you are working towards, while also knowing what is important to you today.
But where do you start? Don't worry, I've got you covered. In just three easy steps, you can create your own life vision that will guide you on your path to success. Say goodbye to feeling lost and hello to a fulfilling life as a solopreneur.
What's most important to you in life? What drives you? Your values are the foundation of your life vision. Take some time to reflect on what truly matters to you and write them down.
​
These do not have to be one-word values in order of importance. Nor do I think it is helpful to narrow it down to one single core value.
​
Just write down the stuff in life that you find important. For me those are:
Family
Learning
Positivity
Drive to achieve
Connection
So, what are yours? If you know them already, continue to the next step. Otherwise, spend 10 minutes writing down, stream of consciousness, what you find important in life.
Check out Mike Barugel's "Live you Values" podcast to learn how other people found their values and made decisions aligned with those values. He's also setting up a brand-new "Live Your Values" community!
Now that you have clarity on what you find important, spend 10 or so minutes describing your ideal life.
Dream big, not too detailed. How would you spend your time if it was entirely up to you? Think about what that life would look like in various "domains" of your life:
Health
Relationships
Romance
Finance
Leisure
Location
Describe, without boundaries, what life you really believe, would make you very happy.
/short
Set specific, achievable goals for your business and personal life. What do you want to accomplish? Where do you want to be in three years? Five years?
I've written pretty extensively on the topic of goal setting before. These articles may help you further in your goal-setting:
With your values and goals in mind, create an action plan for how you'll achieve them. What steps do you need to take to make your vision a reality? Write them down and get started.
Take small steps. Find small ways to move the needle towards your ultimate dream life you have in mind. Use that vision you now have to start enjoying parts of that life, today.
My dream life would allow me to travel a lot with my family. One step we could take to enjoy more of that now, was to buy a small campervan and take regular trips.
​
It is stuff like that that helps you move towards your dream life, while also taking deliberate action to live more like that today.
In fact, I have started work on a digital product that provides a framework for people like you and me, to help us take better care of ourselves while building a business that supports our dream life.
Here's a little teaser: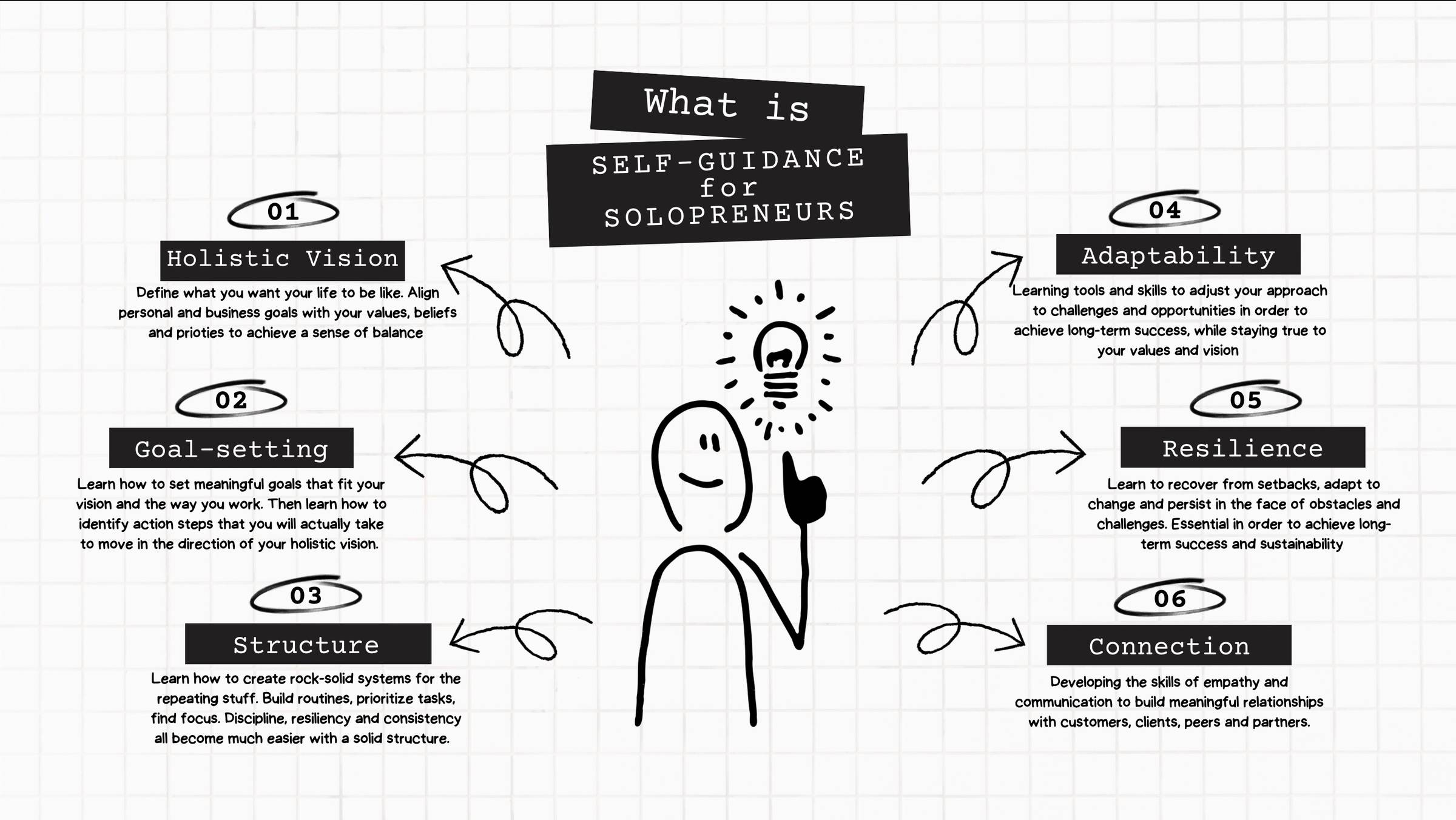 I could use some feedback on these topics to determine the content and order.

Go ahead, let me know what topics you are most interested in, or would love to see covered.

You can do that in one of three ways:
– Send me a message on twitter: @tryingisbeing​
– Send me an e-mail: hello@tryingisbeing.com​
– Connect and message on LinkedIn​

That's it for this week, hope you found this useful!
Looking to get more productive, focused, and resilient?
Join my free Focus Finder email course to transform yourself from deeply distracted to fully focused.
Looking to get more productive, focused, and resilient?


Join my free Focus Finder course and go from deeply distracted to fully focused.
"With a sprinkle of charm and a bucket full of practical wisdom, "Trying Is Being" is a radiant beacon of motivation for entrepreneurs. Grounded in a deeply relatable sense of humanity, it's a newsletter that helps you put your anxieties to rest by reminding you of what truly matters.

Arno, the mastermind behind "Trying is Being", finds a way to connect with the reader on a profoundly personal level. His humility, light-hearted demeanor, and insights offer a clear lens through which to view our own challenges and triumphs.

Whether you're an aspiring creator or simply a human trying to navigate this wild world, this fun, and insightful read has a relatable morsel for everyone."

Vickie Velasquez

firsttofinal.com
📓 Articles & Announcements
In the past week, I've had enlightening conversations with a few of of you that filled out my "product pitch" survey. Surprisingly to me, I came across a recurring theme in those conversations; The struggle, challenge or frustration with setting goals.

I've been thinking a lot about the balance between goals and vision VS day to day enjoyment. In a world that glorifies the hustle, the idea of working non-stop to achieve success has become a mantra for many. But I'd like to share a few thoughts against this

Ever wondered how to wield that two-letter powerhouse, "no"? In this article you will learn how to say no politely and with grace and confidence. In this guide, I'm going to walk you through the art of saying no politely and why mastering this skill can be a